SPORT HORSES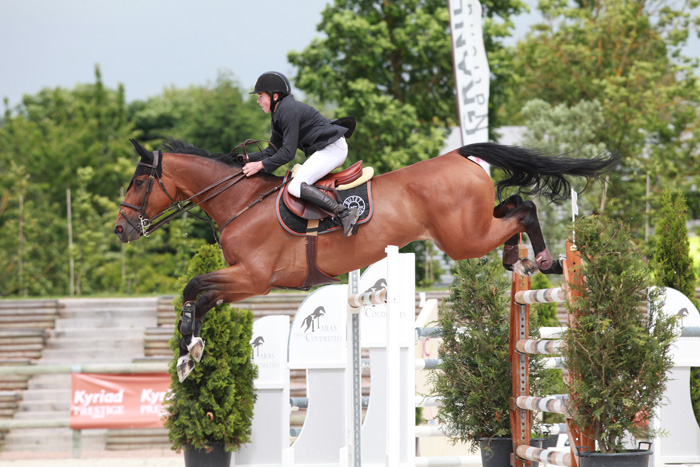 Normandy is where you'll find your champion!
After several decades of genetic selection and professionalism among breeders, Normandy has become the top sport horse breeding region in France.
Normandy is also the birthplace of the Selle Français (French saddle horse), the ideal partner in all equestrian events requiring distinction, strength, poise, respect and intelligence.
Many talented horses have contributed to its reputation: Baloubet du Rouet, Quick Study (formerly Lutin de Semilly), Opgun Louvo, Piaf de B'neville, Myrtille Paulois, Orient Express, not to mention such renowned stallions as Quidam de Revel, Diamant de Semilly, Le Tôt de Semilly, Papillon Rouge, Rosire HN, etc..
Key facts
20% of French sport horses and 34% of Selle Français horses born in France are produced in Normandy. The top 8 world-class Selle Français stud farms are located in Normandy. The finest French riders are established in the region.
France Jumping and Eventing Teams are both Gold Medal in Rio 2016 Olympic Games with 4 norman riders et 2 norman horses.